Discontinued item guide 2011
2011
Chinese New Year
We were given some items to properly celebrate the Chinese New Year and the arrival of the year of the Golden Rabbit. These items, made by Selcouth, were available from the third of February.
















Valentine's Day
To celebrate Valentine's Day we were given plenty of items. All of these were available from the 14th of February.
These love potion items were made by Tyr.
                                             

These gifts were made by Selcouth, Leurai, Vampiric, and Sorren Fey.
                                                                              

These accessories were made by Sorren Fey. We could get this pack three times, each time we got one set in one of the colours.
           
           




Mardi Gras
These items were only available for a few days, from the 7th of March. There were a few different item packs. Some were rereleased for Mardi Gras 2012.
                                               

                            

                   


St. Patrick's day
These items were available for two days only, 17th-18th of March.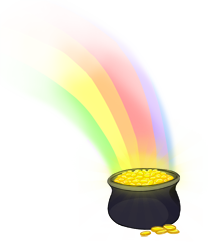 Chicken Smoothie's 3rd Birthday
Everyone were given one set with all these collars.
                                                                              


There were also set of birthday celebration items. There were a few different item packs to get, and we were allowed to get this gift twice.
                   
                       
                                       
                               
                                       




Graduation Items
These items were available from 7th of may to last of may, to celebrate Tess' graduation day. They were made by Vampiric and Tyr, styled after the robes used by Otago University in New Zealand. The different color hoods correspond to different types of degrees:
Arts

Rose Pink

Commerce

Tangerine

Dentistry

Spectrum Violet

Health Sciences

Magenta

Laws

Powder Blue

Medicine and Surgery

Lilac

Music

White

Physical Education

Mistletoe

Science

Lido blue

Teaching

Flame













Easter
Tokens:
               

Animal Eggs:
                       

Easter Baskets and Candy:
                                                                           

Regular Easter Eggs and Cupcake:
                                   

Fancy Easter Eggs:
               

Bunny Plushies:
                       

Bunny Suit:
       

Slippers:
       

Easter Animals:


Medieval Faire
Tickets:
           

Basic Tokens: Was found in the forest
                           

Craftable Tokens: Was crafted around the faire using the basic tokens
                               

Dragon Wings: Green, yellow, brown and blue was from the banner. Black, white and red was from the forest
                           

Dragons: Was found in the forest
           

Elven Set: Was found in the forest
                               

Bounce Castle items:
                           

 Ring Toss Prizes:  

Using the Ring-Toss Ticket you won 1-3 of these prizes. Each day the prizes was replaced by 3 new prizes Masks:
                       

Bunny Plushies:
                   

Dragon Plushies:
                               

 Wizard's Tent items:  

Robes:
               
               

Jackets:
       

Hats:
                               

Other:
           

 Tailor's Tent items:  

Dresses:
           
           

Hats:
                       

Tunics:
                           

Undershirts:
           

Archery:
                               

 Horse Tack items:  

Horsehair Wigs:
                           
                           

Barding Tacks:
           

Horse Costumes:
               

Horse Hoods and Reins:
                               

 Blacksmith items:  

Puppy Knight suits:
               
               

Armour:
                   

Helmets:




Halloween
Tokens:
           

Police and Prisoner costumes: Was from the banner.
                               

Candy:
                                                                                                  

Candy Bag, Pails, Pumpkin Mask and Pumpkin Scarf:
                       

Free dresses and bows:
               

Socks:
               

Fog, sabre teeth and rabies:
               

Horse Blankets:
                   

Saddle Blankets and Pony Saddle:
                       

Pony Halters and Pony Reins:
               

Fire Feet for horses:
   

Graveyard items:
                                                       

Squid costume:
       

Angel and Devil costumes:
                           

Leaves:
                                   

Costumes for rats and horses:
           

Eyes:
                                                   

Frogs, Flies and Owls:
                                   

Candles:
                                       

Bat Plushies:
       

Bat, Maid, Cowboy and Sailor costumes: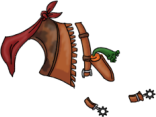 200,000 Members Celebration
CS reached 200,000 members by the end of November 2011 and to celebrate that we got these items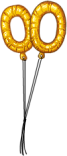 Christmas
In the 2nd present of the Advent Calendar we got a cute item pack with tiny trees, ornaments, reindeer and light:
                               
                                                                       
               
           

December 24 items:
                   
           
           
                                           

December 25 items: